Volunteer at the Aviation Museum of Santa Paula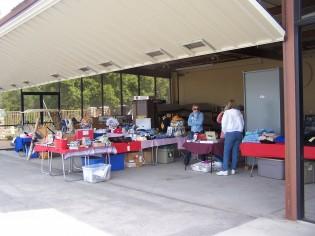 Have Fun — Share Your Expertise — Create — Be A Part Of Preserving Our Aviation Heritage
There are dozens of ways to contribute to the success of the Aviation Museum, by becoming part of a Very Special Group - Our Museum Volunteers. You make the Aviation Museum of Santa Paula Dream Possible.
The Museum is run by volunteers who put in many hours every month both working with the public and behind the scenes. We offer periodic orientations for new people - just let us know if you are interested in attending an orientation by sending us an email or completing the form below.
Become a docent
Help in our Gift Tent on First Sunday
Assist Museum Visitors with finding exhibits on the airport
Help plan Special Events, research and catalog Artifacts
Help out with our Newsletter
Work on developing Fundraising Opportunities
Create new Exhibits
Help in the Museum office
Design ways to help the public understand flight
These are just some of the many ways volunteers make our Museum special!
As volunteers there is a lot we can learn together, there are fun activities to participate in, friendships to discover, and we can enjoy growing, sharing and preserving the Museum's knowledge and treasures.
Complete the form below to apply to volunteer with us.